Dodgy Rocks (Amiga, Mobile, PC)
On 17th and 18th January 2020, Dodgy Rocks (Amiga) was a featured high-score competition at the Amiga Ireland event in Athlone, Ireland.
The Amiga version of the game went down very well, with people playing all day Saturday and queuing to get on at times. It got very competitive in the last hour with the top three being turned upside down several times as the early leader fought to regain top spot!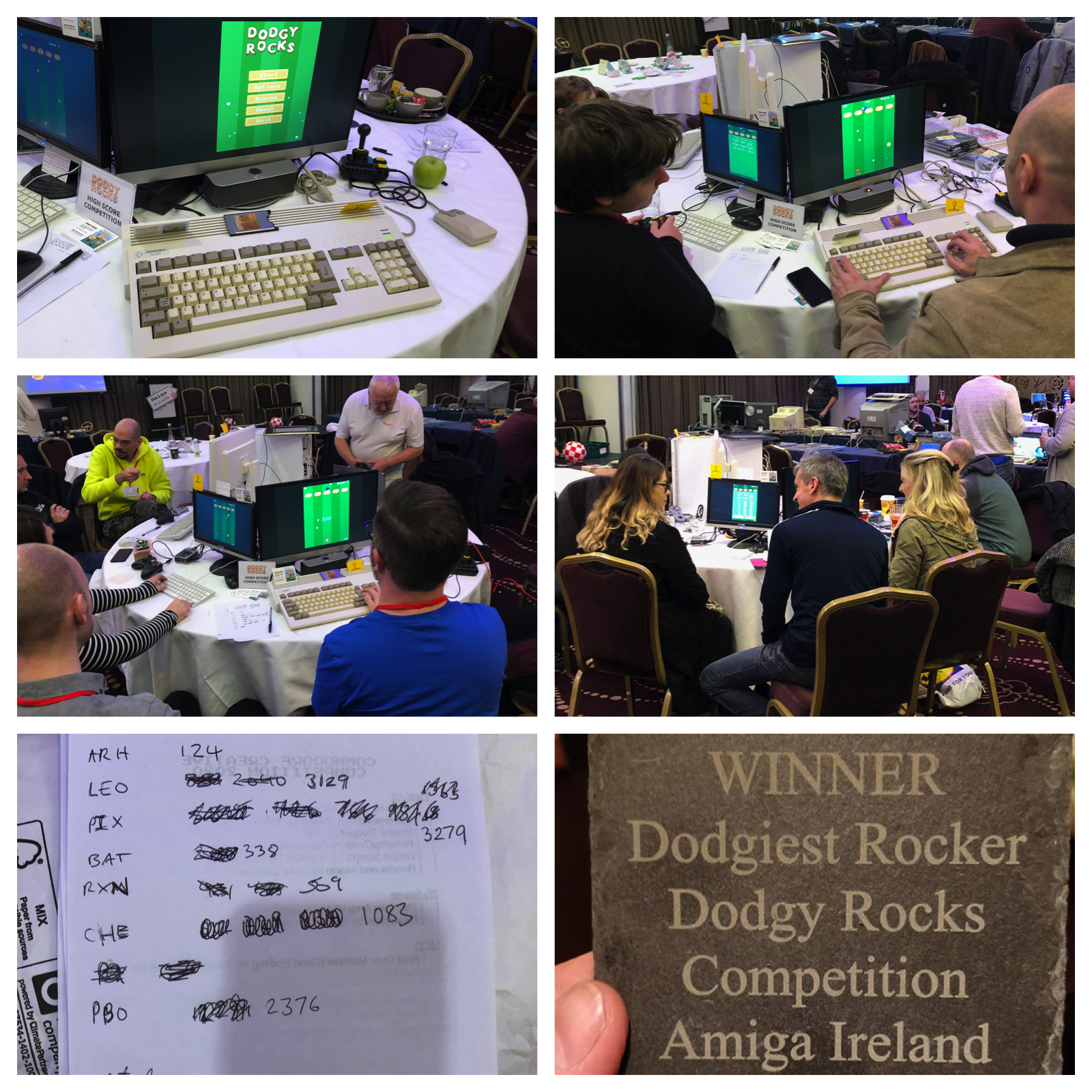 Congratulations to late challenger PIX who held on for victory with a quite incredible score, and thanks to everyone who came to the show and took part in the competition. Thanks also to Rob Cranley for the great Amiga port!
The Amiga port still needs some final polish and bugfixing before it's ready. It will be released on itch.io and Aminet as a free download. Follow NIVRIG on itch.io for news of a possible Commodore 64 version too!

Finally, check out this great video report on the show by Dan Wood of The Retro Hour podcast:

Get Dodgy Rocks (Amiga, Mobile, PC)