Dodgy Rocks (Amiga, Mobile, PC)
Dodgy Rocks - Antstream Arcade
---
Dodgy Rocks (Amiga Edition) is now available on Anstream Arcade!
Antstream Arcade is a retro games platform with over a thousand carefully curated games to choose from. With one account across multiple devices (from gaming consoles to phones and tablets), take on friends or foes in our exclusively coded challenges or try your hat at our casual esports tournaments. It's your choice whether you dip in, or go deep!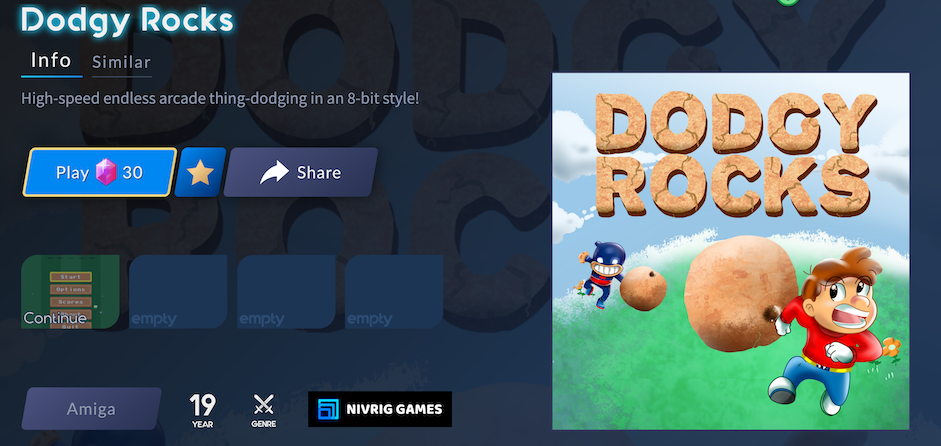 Now you can play your favourite Amiga rock-dodging game - as well over a thousand other classic games - on this great platform! Simply download the Anstream client, register a FREE account and search for Dodgy Rocks.
How dodgy can you get ... on Antstream?

Get Dodgy Rocks (Amiga, Mobile, PC)