Turbo Tomato (Amiga)
31ST JULY 2021 - TURBO TOMATO RELEASED
NIVRIG GAMES and BITMAP SOFT are proud to announce the immediate availability of of TURBO TOMATO, a new high-explosive arena battle game for the Classic Amiga platform.
Do battle with increasingly dangerous mutant fruits, vegetables and other things across four distinct worlds, as Turbo and Nitra Tomato seek to uncover the truth behind the terrible events in their once-idyllic home. Can you save The Garden?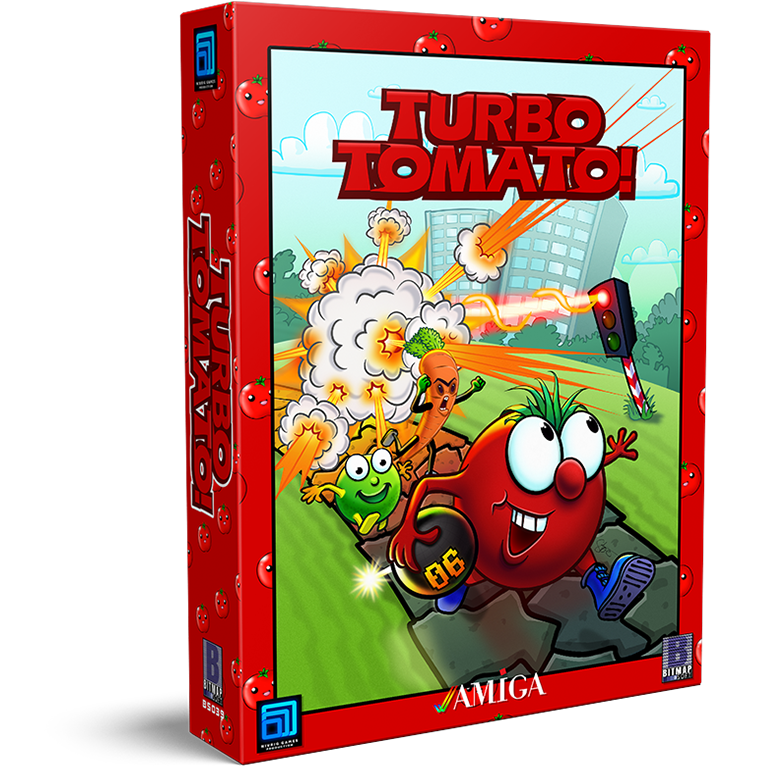 Turbo Tomato available now from Bitmap Soft
Coming in a fanstastic professionally produced box, complete with ketchup-red floppy disk and other goodies, this is a must-have purchase for any Amiga gamer or collector.
Fruit has never been so much fun! Grab your copy today: https://www.bitmapsoft.co.uk/product/turbo-tomato/